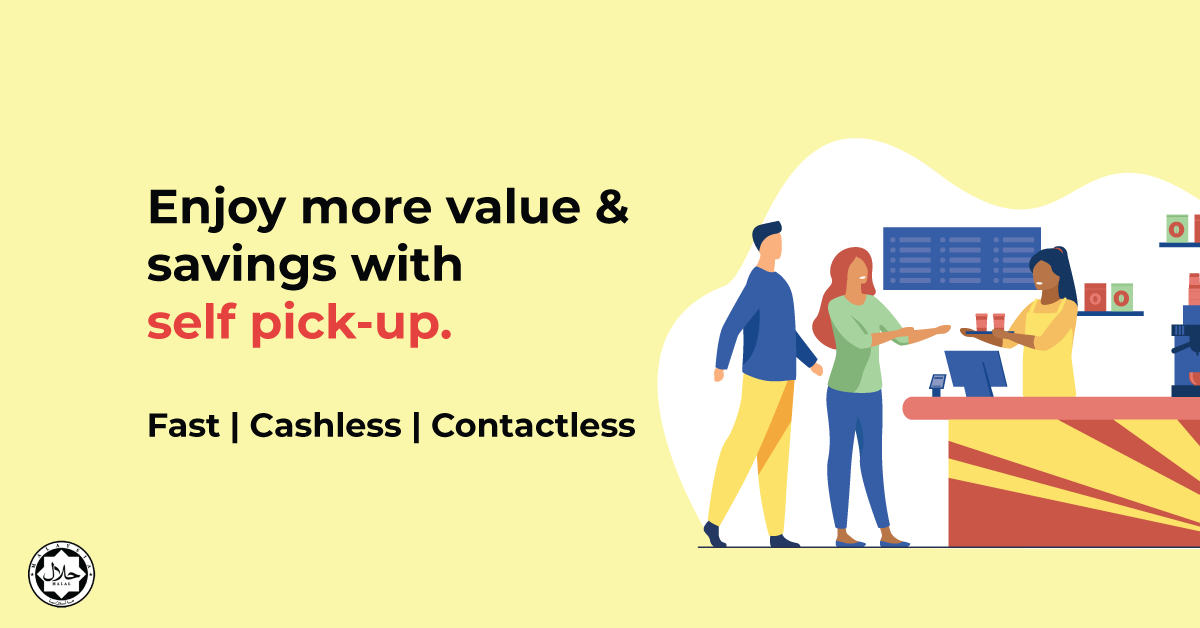 more value & saving via take-away
G'day peeps! We are introducing all-new super value take-away deals.

✦ Epic Food Hall's Take Away Exclusive Deal ✦
- RM6.95 for 1x Warong Panda
- RM8.00 for 1x Homie's Burger Co.
- RM8.00 for 1x El Burrito Co.
- RM8.80 for 1x Pasta King

✦ Epic Food Hall's Pick 'n Pair Combo ✦
- RM9.80 for 1 Main Meal and 1 Side or Beverage
- Participating restaurant brands are Warong Panda, Homie's Burger Co., El Burrito Co. and Pasta King

Learn More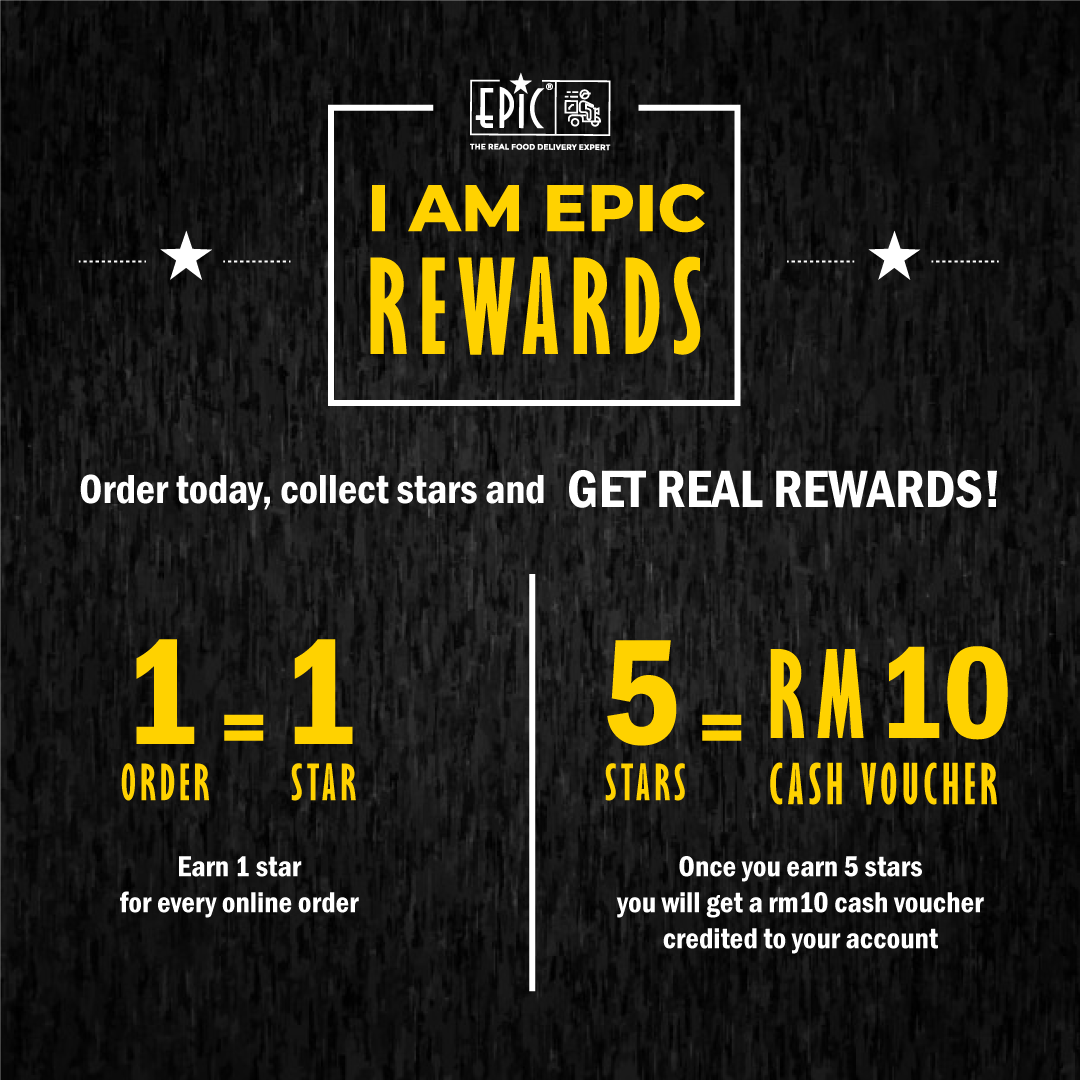 I AM EPIC REWARDS
At EPiC, we want you to enjoy fresh and tasty meals while you are hustling to achieve your life goals. And we are committed to help our regular patrons along this EPiC journey of life by offering great values.
The I AM EPiC Rewards is a loyalty program which guarantees rewards for our customers' continued patronage. Just order your meals as usual and collect Stars. You will get one Star with every order. And you will get a real reward when you collect five Stars. It cannot get simpler than this.
So register online and order your way to greater rewards now!