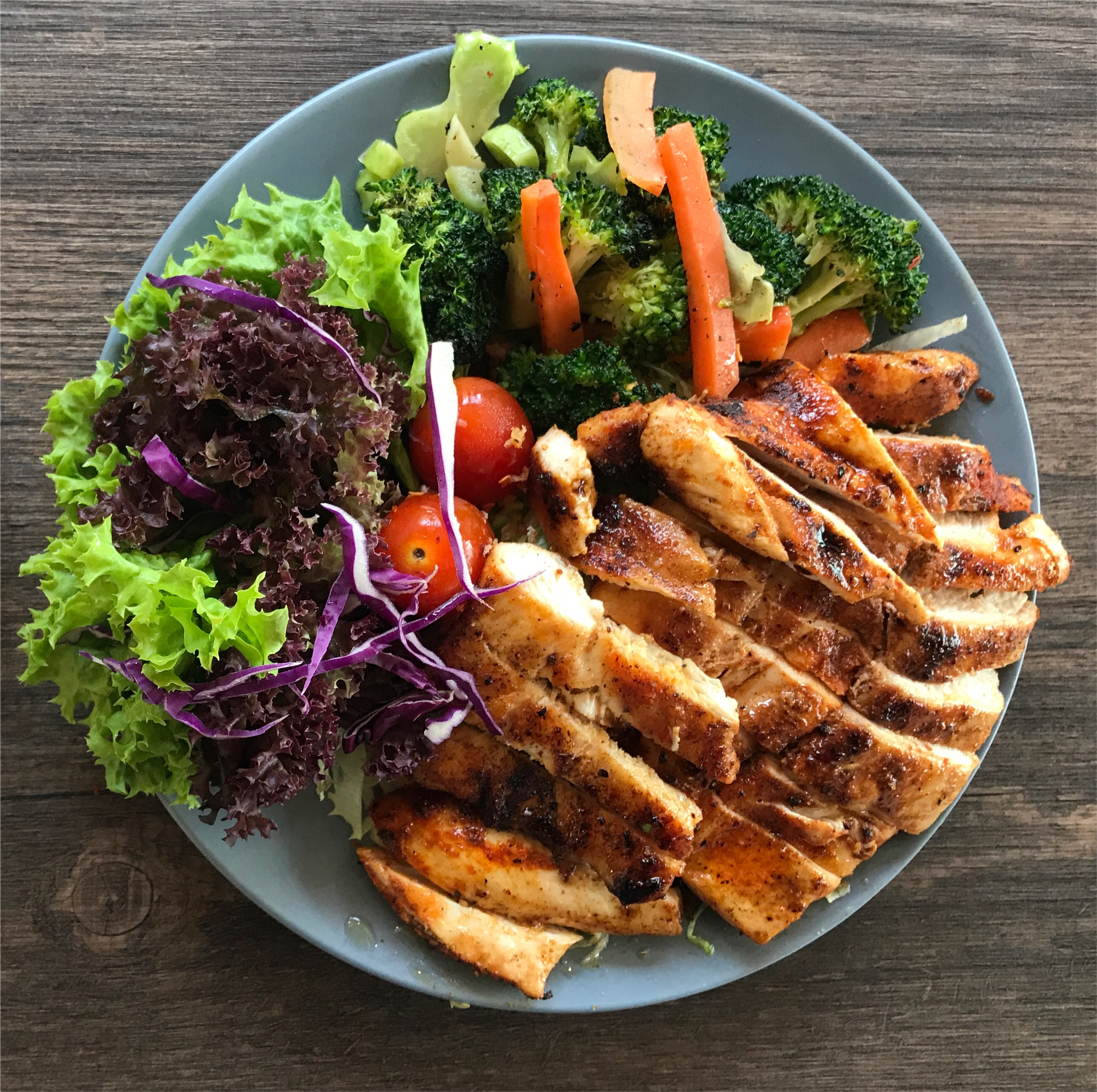 REAL FOOD DELIVERED FAST... TO YOU!
We want you to enjoy the food that is healthy, tasty, convenient and most importantly, affordable. We want you to do what you want, and eat when you like. And we want you to be living an epic life....

We are on a mission to empower the people and our community to live well and eat better, one meal at a time. At EPiC we strive hard to ensure your eating experience to be an epic one, always. From its freshness to its taste, the utilitarian packaging all the way to the free delivery, we strive to make every meal Epic As Usual for you!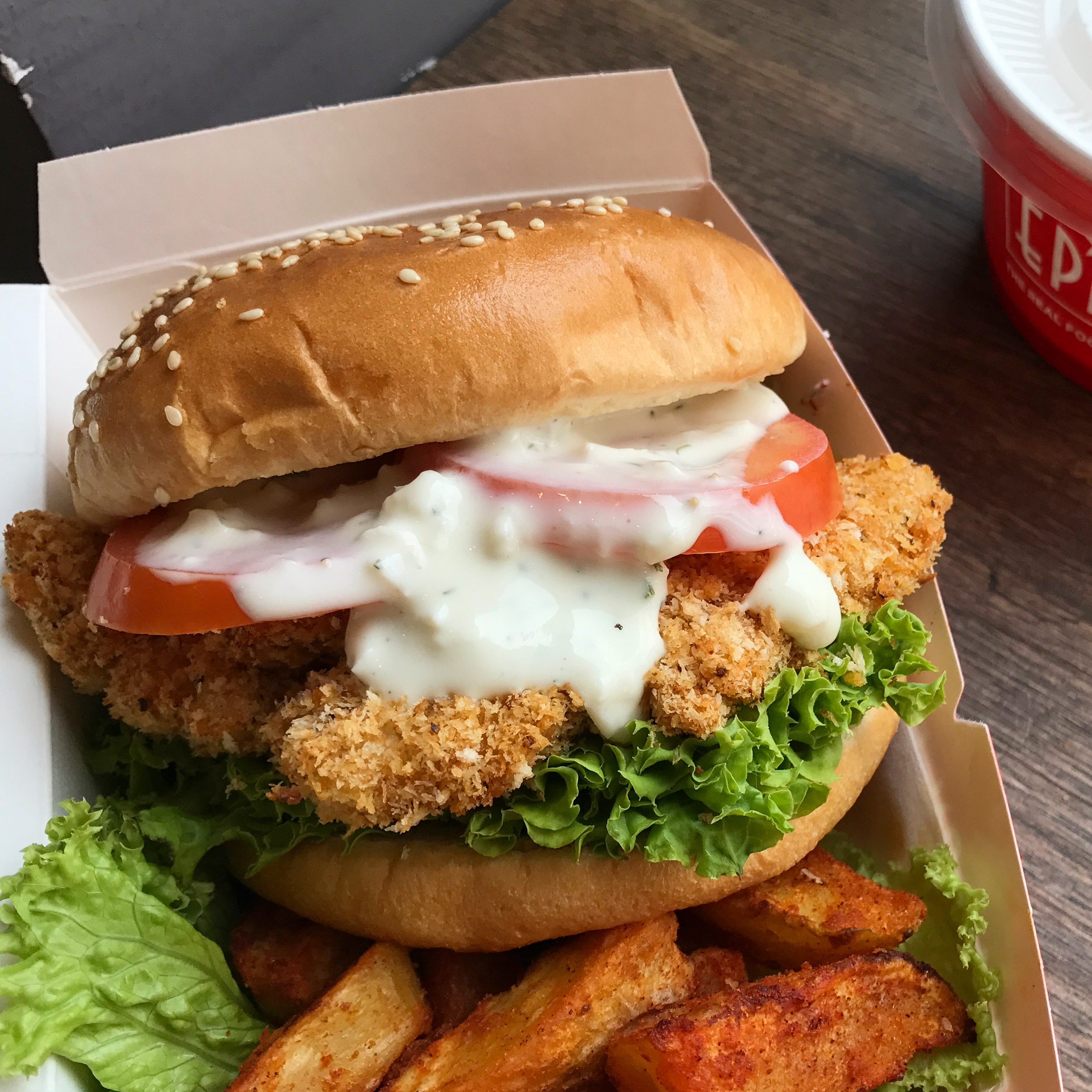 Why are we epic?

When EPiC opened its first delivery restaurant in 2014, the idea was simple: show that food delivered fast didn't have to be a "fast-food" or "pizza" experience. We deliver delicious real food to the doorstep within 45 minutes, guaranteed!
We create Melbourne's favourites such as chicken meals, burgers, pizzas and burritos. We source fresh, whole ingredients daily and our team then go about chopping, slicing and dicing throughout the day in our kitchen at every EPiC outlet.

Upon order, we cook and pack our meals into custom-made boxes, and deliver fresh, piping hot meals straight to your doorsteps within 45 minutes so you may enjoy our meals in their most optimum state.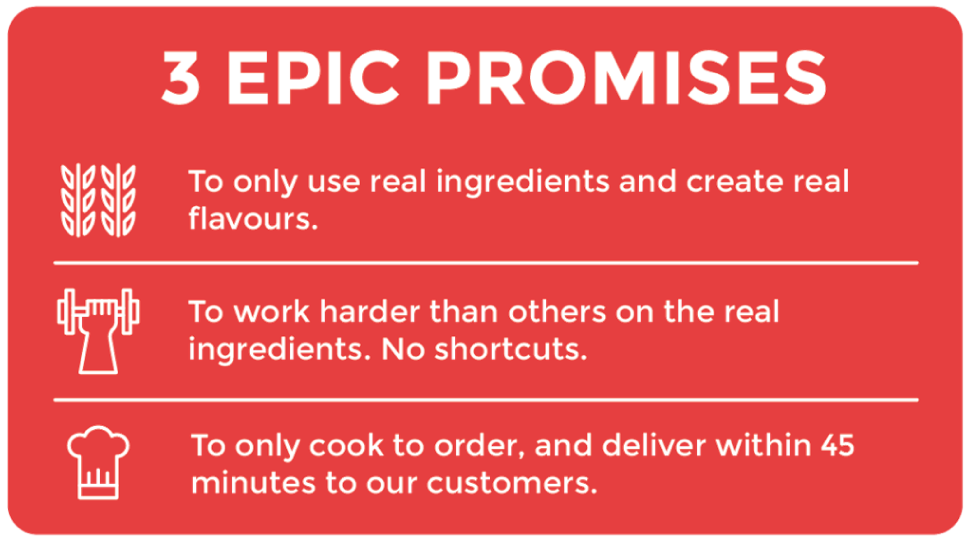 45 minutes delivery guarantee
We guarantee your order will arrive within 45 minutes or we'll give you a free Flying Pizza voucher!
*Terms Apply.

15 MINUTES TAKE-AWAY GUARANTEE
We guarantee you will receive your take-away order within 15 minutes or we'll give you a free Chummy Burger voucher!
*Terms Apply.

Delivery Coverage
Walk Into Our Stores