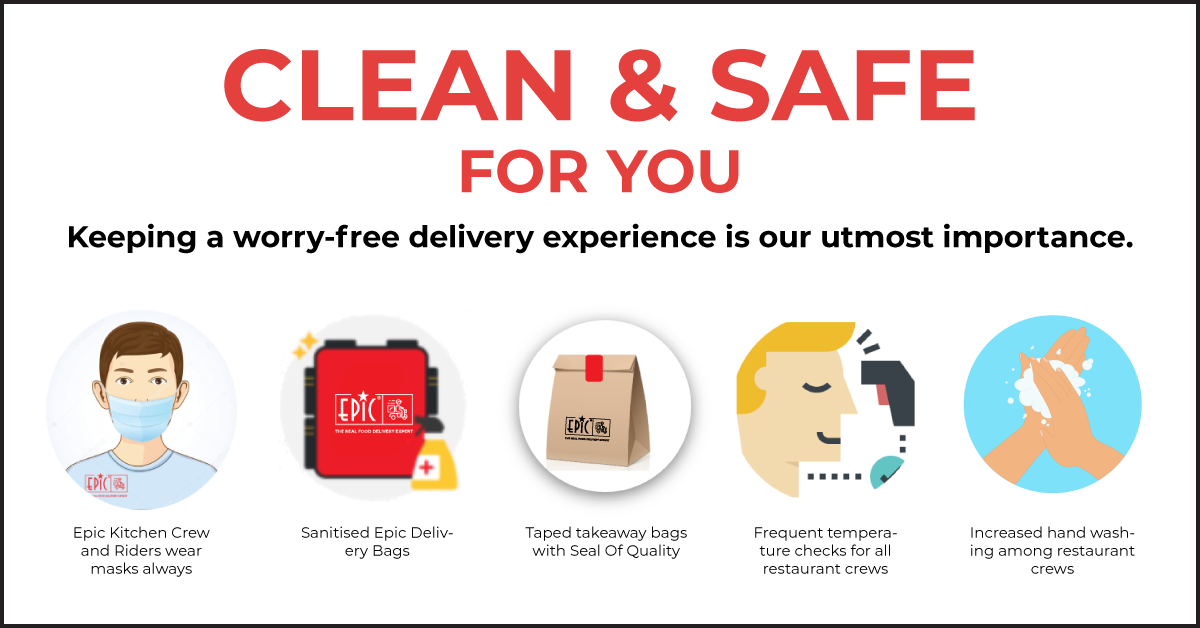 KEEPING OUR RESTAURANTS CLEAN & SAFE FOR YOU
The safety and well-being of our employees and customers is important. To minimise the risk of any community spread of the coronavirus, we're taking additional precautionary measures to ensure a clean and safe delivery experience for you.

Our latest Standard Operating Procedures in all our restaurants include:
• All EPiC employees to wear masks at all times
• Increased frequency of sanitisation of Epic Delivery Bags
• All takeaway bags are taped with Seal of Quality
• Increased hand washing among restaurant employees
• Daily temperature checks for all EPiC employees and suppliers
• Increased frequency of sanitisation of all customer touchpoints

Together, let's stay vigilant and make our environment a safer place for all.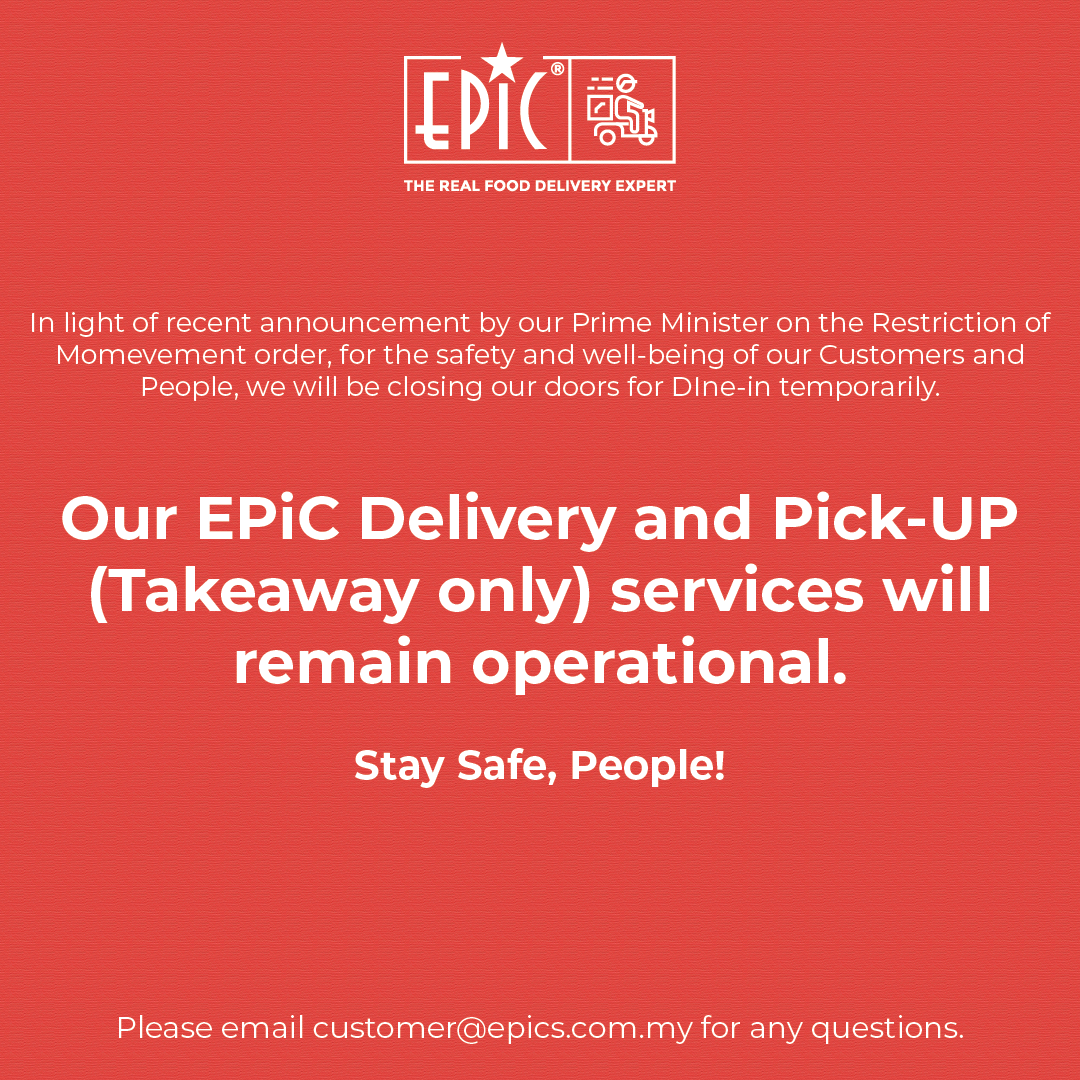 OUR LATEST OPERATING HOURS: 8.00AM ~ 10.00PM
In accordance with the Second Phase of the Movement Control Order (MCO), we will be operating from 8am to 10pm from May 4th 2020 onward. Last order is at 10.00pm.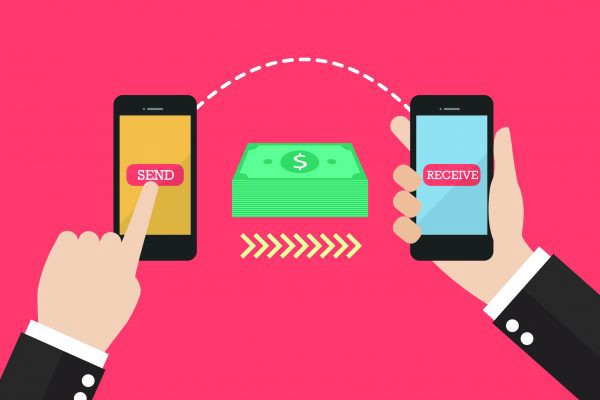 REMOVAL OF ONLINE PAYMENT HANDLING FEE
We remove the online payment handling fee at our online ordering platform.

We highly encourage cashless transactions for purchases, for the safety of our guests and employees.

Please stay safe and take care of yourself and loved ones.