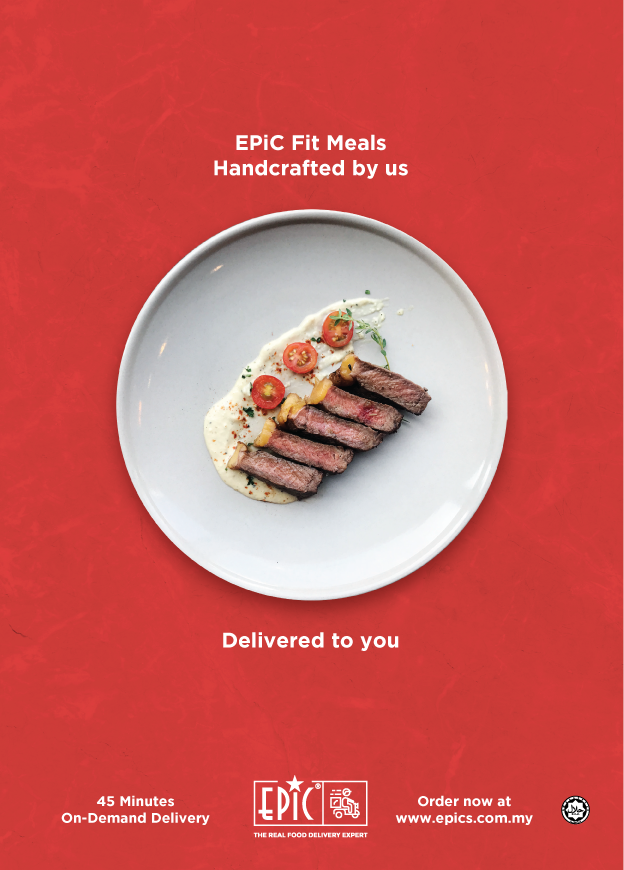 Say Hello To our new menu!

We are making Fit Meals great again.

Our new menu features a whole new series of good proteins including Oz's Strip Steak, Herb & Lemon Crusted Pollock and Butter Citrus Baked Pollock along with new sauces like Creamy Mustard, Homestyle Tartare and Thai Thai. In addition, all protein now comes with a deliciously baked potato. Also, we are introducing a Double option whereby you can get two pieces of your selected protein. And lastly, we are bringing back some good old sides that you guys loved.

What's more, you can now create your own EPiC Fit Meals in 3 simple steps. Our new menu allows you to customise the perfect combination of food types into a delicious, wholesome meal that fits both your gastronomic and daily nutritional needs at an affordable price. EPiC as usual, delivery is free with minimum order of RM20 and we guarantee delivery within 45 minutes or you'll get a free pizza!