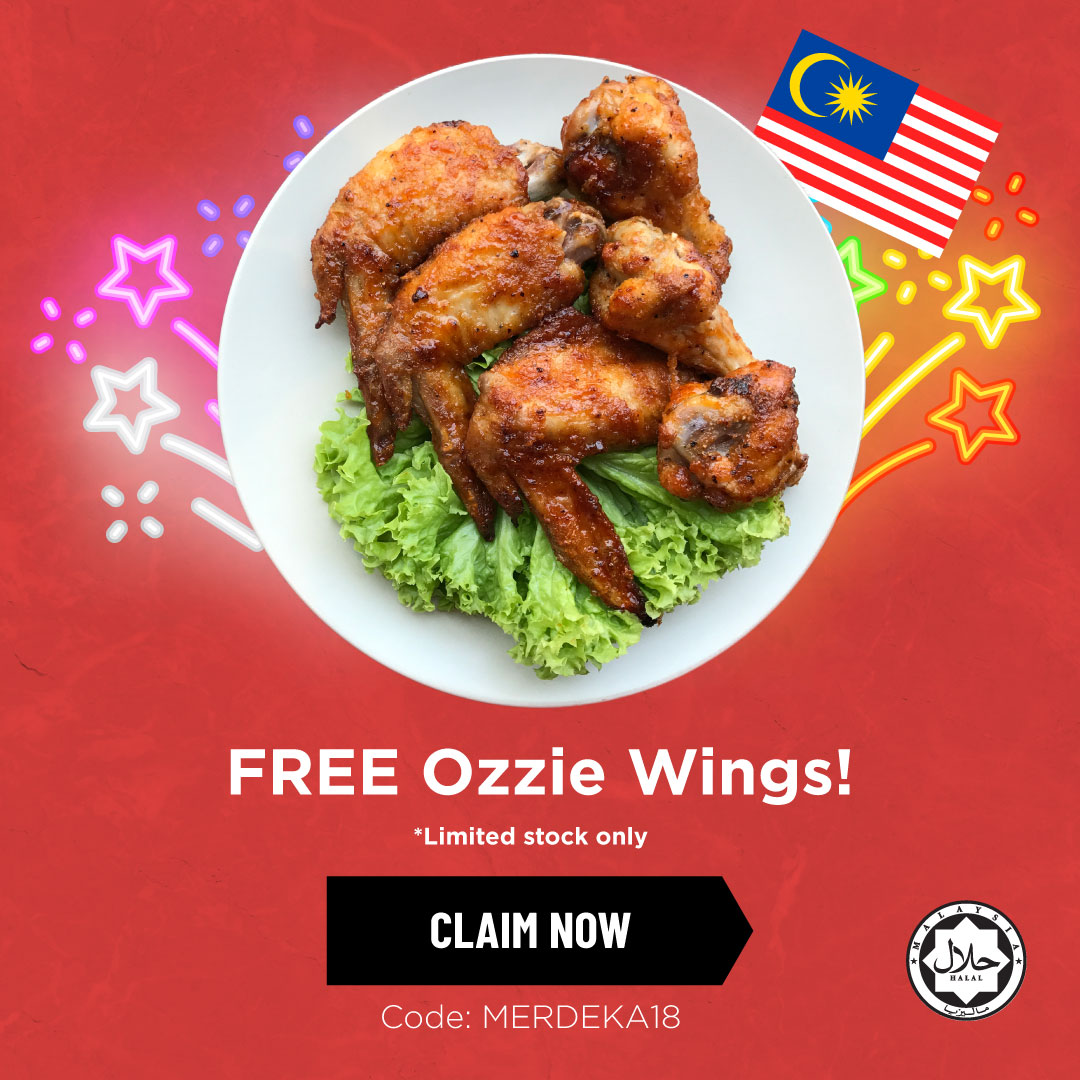 Free Ozzie Wings

Hail peeps! Our Merdeka Ozzie Wings giveaway was a huge success and some of you have been asking us to extend the promo. Well, we gave it a thought and figure why not.

Yes, we will be extending the Ozzie Wings giveaway all the way to Malaysia Day! So hurry and get your Ozzie Wings before they fly away.

Promo code: MERDEKA18

How it works:
• Valid for delivery, take-away and dine-in.
• You get one (1) free Ozzie Wing with minimum amount spent of RM31 in a single receipt.
• Please input promo code when ordering online. No code no freebie!
• Please mention promo code when ordering at the counter. No mention no freebie!
• Not valid with other promotions.
• Limited to first 100 servings of Ozzie Wings (6 pieces per box) per day or while stocks last.
• Minimum order for delivery is RM20 in a single receipt.
• Valid until 16/09/2018.
• We reserve the right to change the offer without prior notice.