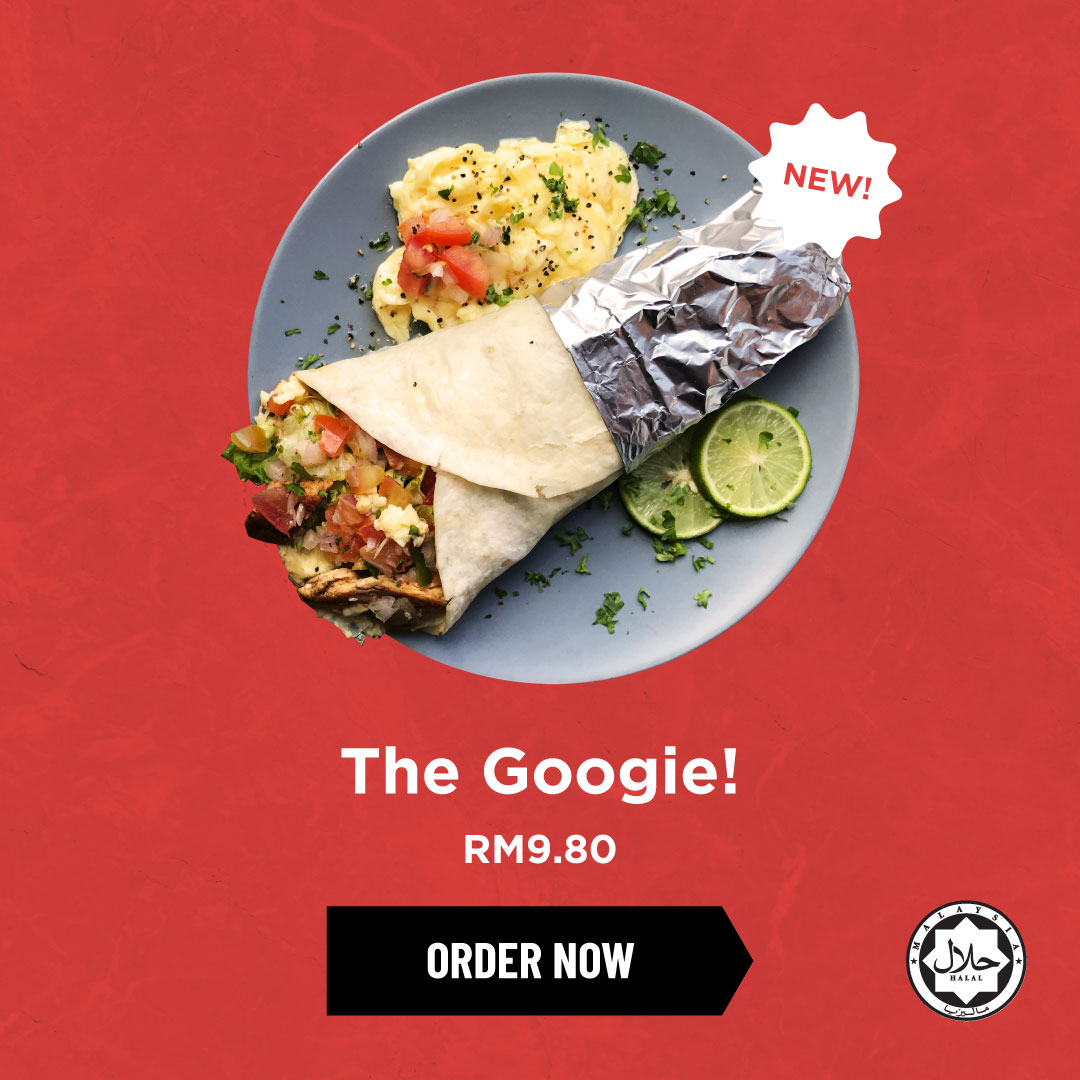 THE GOOGIE! BURRITO

G'day peeps! Please give a warm welcome to our Googie! Burrito.

The Googie! burrito is a classic burrito with grilled chicken, scrambled eggs, pico de gallo and sour cream wrapped in a tortilla. This wholesome and protein-packed burrito is the perfect on-the-go meal.

For a limited time only, the Googie! Burrito can be had at a price of RM9.80.

Hurry, hurry and grab your Googie!

Where to find the BURRITO in the menu?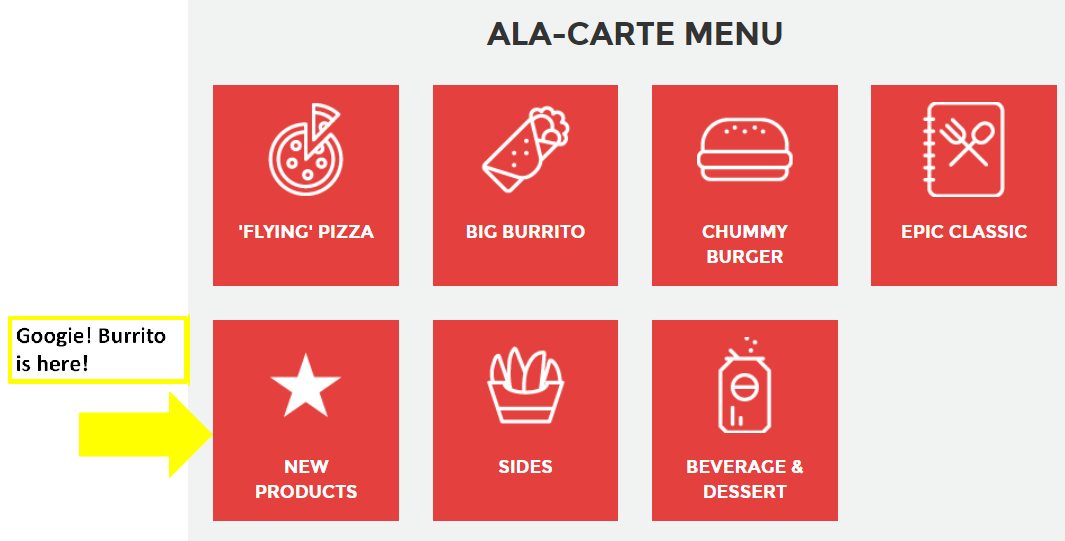 Order Now

Why EPiC?
Delivery

Store Locations
View Menu