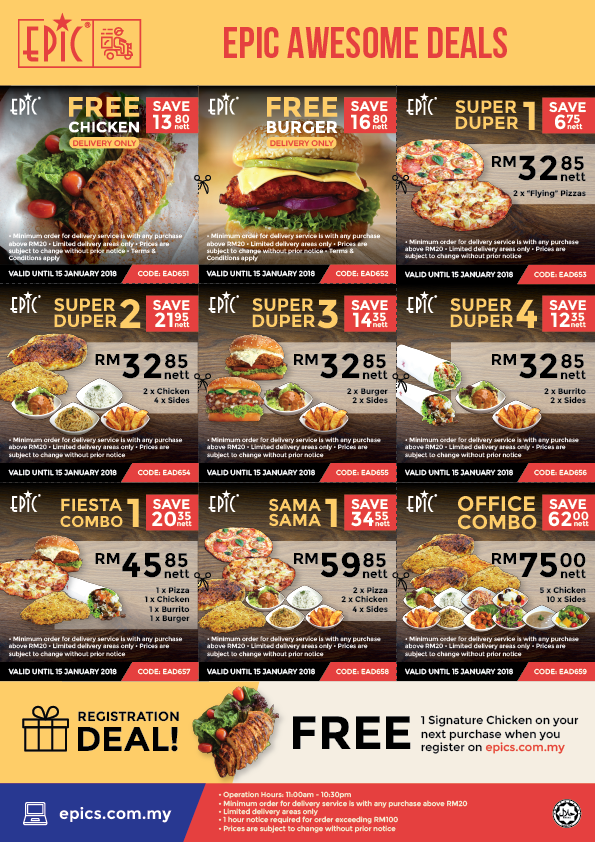 EPIC AWESOME DEALS
Hail peeps! We are launching our new menu today!

In conjunction with our 3rd anniversary celebrations, we have introduced 3 EPiC-Yes! meals at RM7.80 only, available at all 3 of our outlets. In addition, our menu features new improved recipes for the entire Big Burritos line-up, new sides, while all Chummy Burger now comes with cheese as standard.

What's more, there are a host of affordable combos to be had from our new Awesome Deals! EPiC as usual, delivery is free with minimum order of RM20 and we guarantee delivery within 45 minutes or you'll get a free pizza!