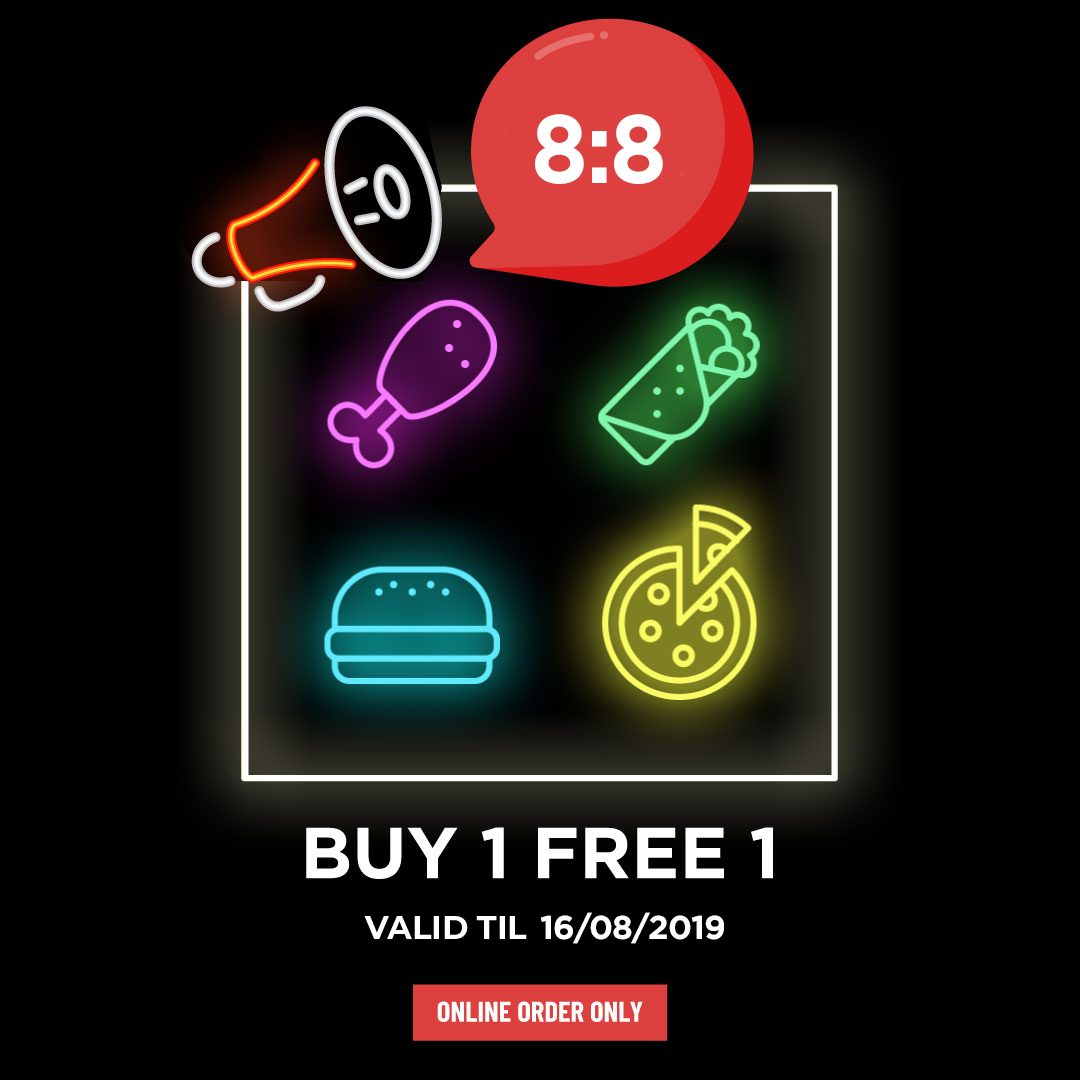 EPiC 8.8 Online Double 8 Promo
G'day peeps!
We are pleased to announce the EPiC Online Double 8 Promo!!!
We will be giving out 1 free item for every ONLINE purchase of the same item.
To put it simpler: buy 1 chicken, get 1 chicken free, and the same goes for our burger, pizza and burrito.
So sit back, relax and order away!
Do what you want, eat when you like.... EPiC as Usual!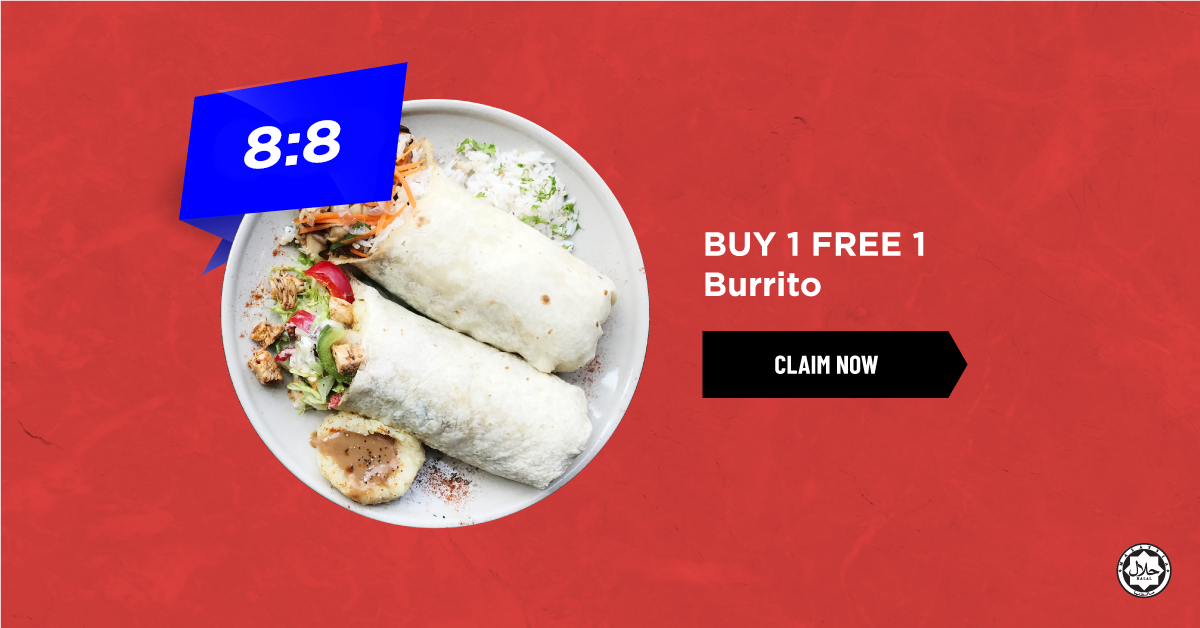 buy 1 free 1 burrito
- Buy any Big Burrito and receive another Big Burrito for free.
- Valid for online delivery order only.
- Please input promo code when ordering via online.
- Not valid with other promotions.
- Minimum order for delivery is RM20 in a single receipt.
- Valid until 16/08/2019.
- We reserve the right to change the offer without prior notice.

Code: E881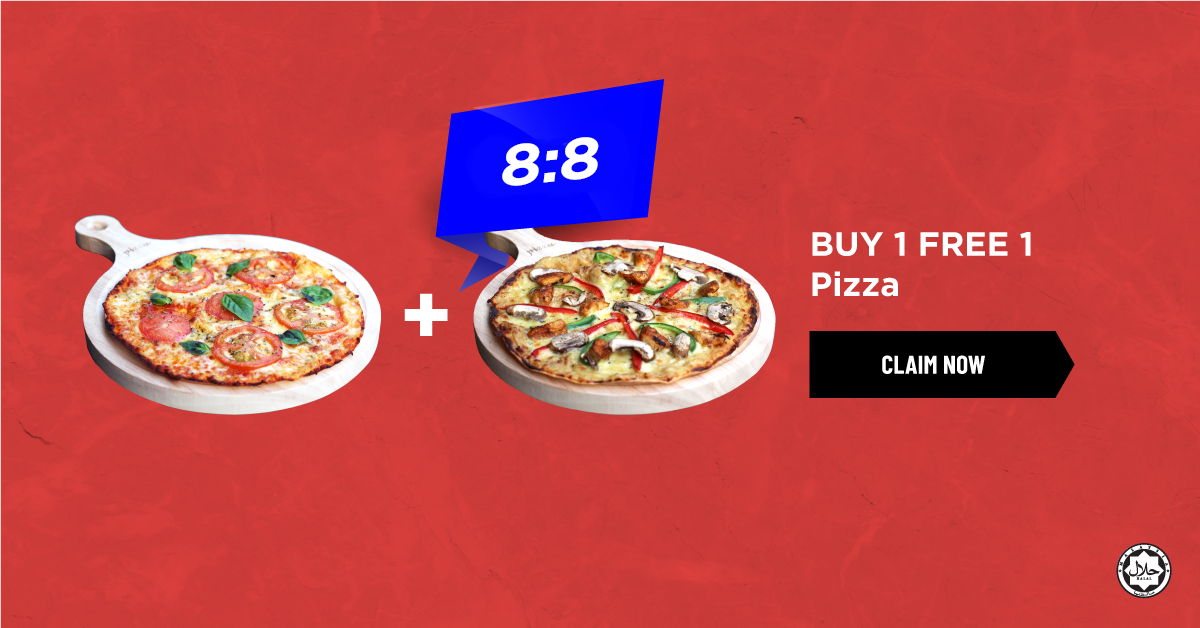 buy 1 free 1 pizza
- Buy any "Flying" Pizza and receive another "Flying" Pizza for free.
- Valid for online delivery order only.
- Please input promo code when ordering via online.
- Not valid with other promotions.
- Minimum order for delivery is RM20 in a single receipt.
- Valid until 16/08/2019.
- We reserve the right to change the offer without prior notice.

Code: E882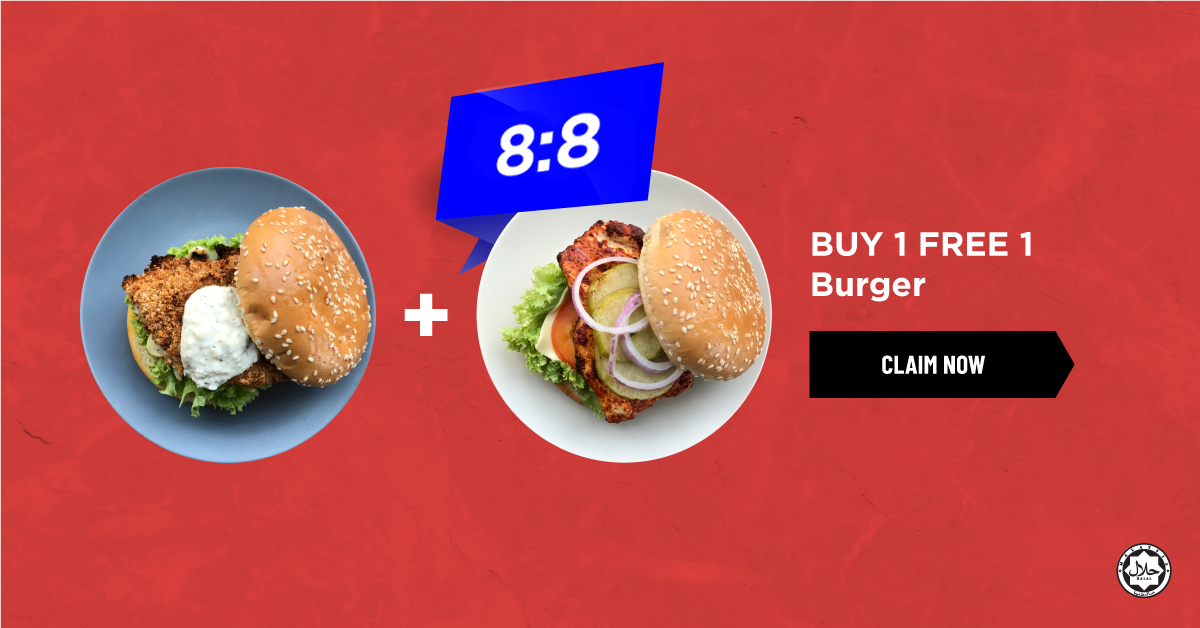 buy 1 free 1 burger
- Buy any Chummy Burger and receive another Chummy Burger for free.
- Valid for online delivery order only.
- Please input promo code when ordering via online.
- Not valid with other promotions.
- Minimum order for delivery is RM20 in a single receipt.
- Valid until 16/08/2019.
- We reserve the right to change the offer without prior notice.

Code: E883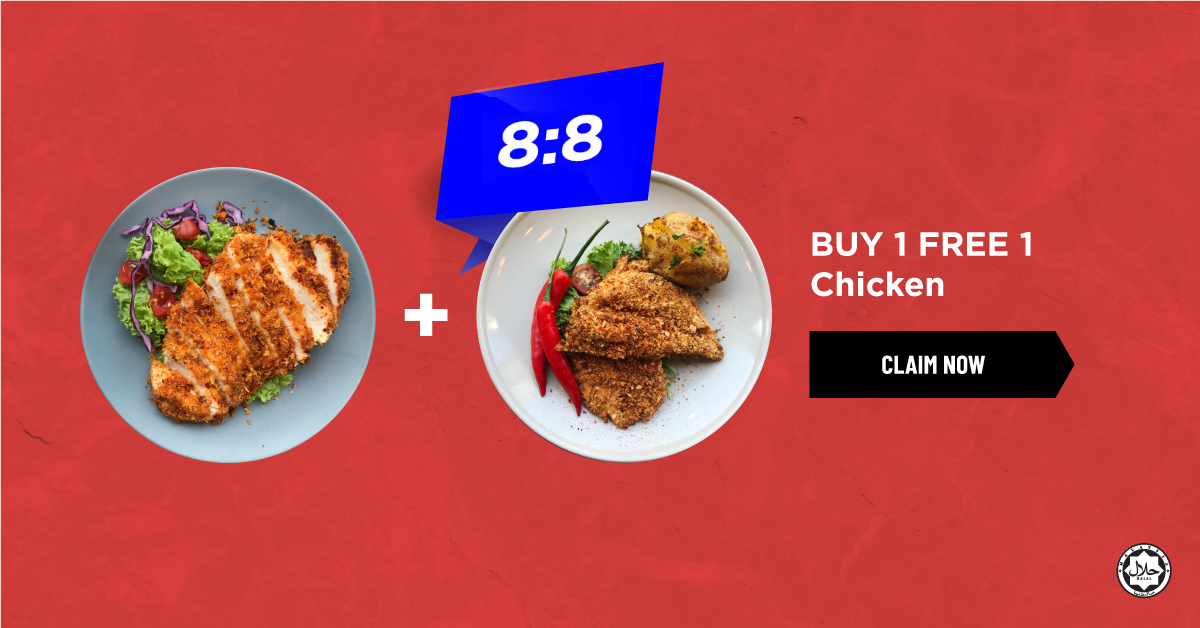 buy 1 free 1 chicken
- Buy any Epic Signature Chicken and receive another Epic Signature Chicken for free.
- Valid for online delivery order only.
- Please input promo code when ordering via online.
- Not valid with other promotions.
- Minimum order for delivery is RM20 in a single receipt.
- Valid until 16/08/2019.
- We reserve the right to change the offer without prior notice.

Code: E884

guide: how to claim the deals