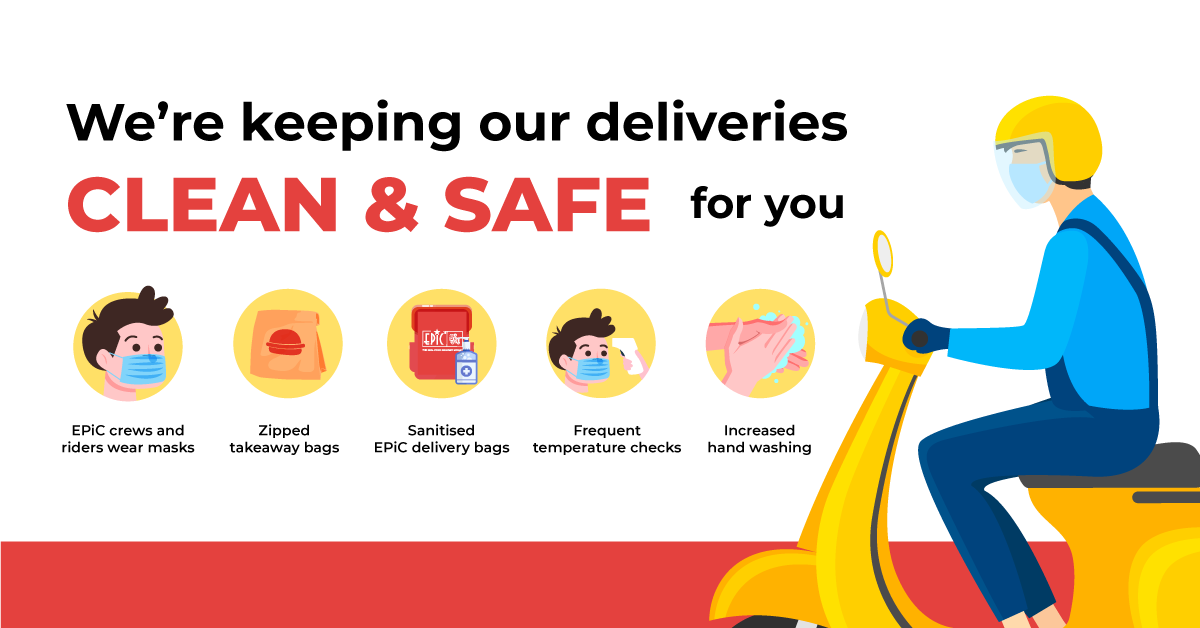 Clean & safe for you
The safety and well-being of our employees and customers is important. To minimise the risk of any community spread of the coronavirus, we're taking additional precautionary measures to ensure a clean and safe delivery experience for you.

Our latest Standard Operating Procedures in all our restaurants include:
• All EPiC employees to wear masks at all times
• Increased frequency of sanitisation of Epic Delivery Bags
• All takeaway bags are taped with Seal of Quality
• Increased hand washing among restaurant employees
• Daily temperature checks for all EPiC employees and suppliers
• Increased frequency of sanitisation of all customer touchpoints

Together, let's stay vigilant and make our environment a safer place for all.