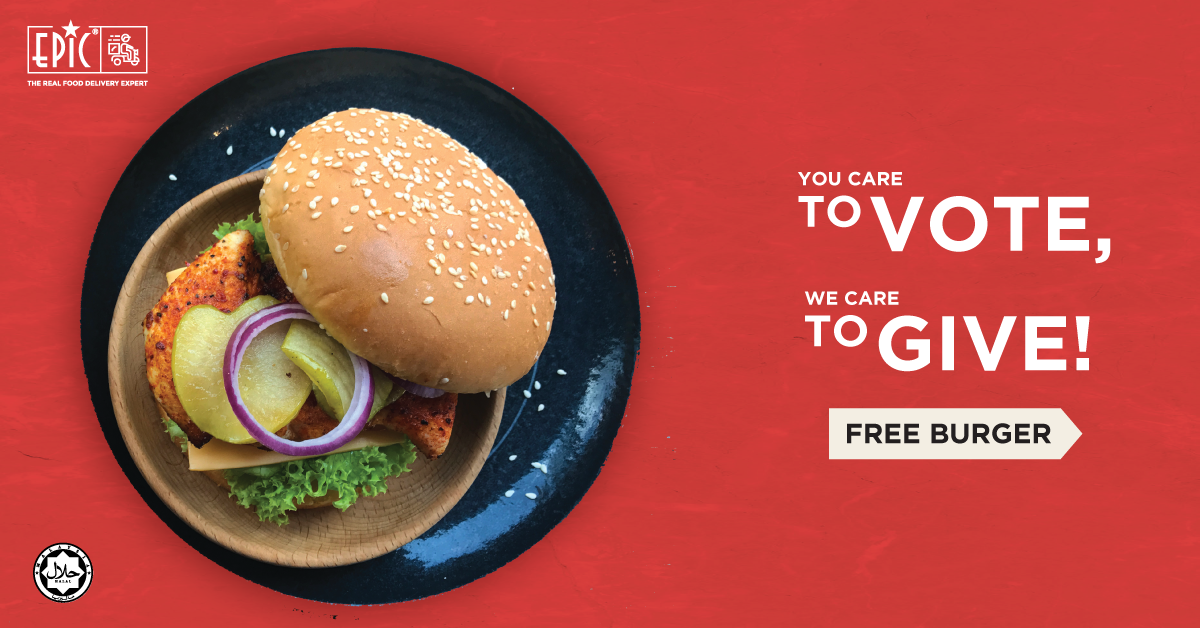 YOU CARE TO VOTE, WE CARE TO GIVE

Hail Rakyat of Malaysia!

So the government just announced a public holiday on 9th May 2018 to enable everyone to exercise their rights as Malaysian citizen to vote. We gave it a thought, and felt we could sweeten the deal further. To my fellow citizens of Malaysia, "If you care enough to vote, we care enough to give you a free burger." Yes, you've heard it right. On Election Day 9 May 2018, go out and vote, and show us your marked fingers and we'll give you a free Chummy Burger.

How it works:
- Show us your marked finger and receive your free Chummy Burger.
- It's free! No minimum order is required.
- Only valid for dine-in & take-away.
- One free burger per customer only.
- Only valid on 9th May 2018.